Not surprisingly, our passion for making furniture and accessories for children was first inspired by our daughter.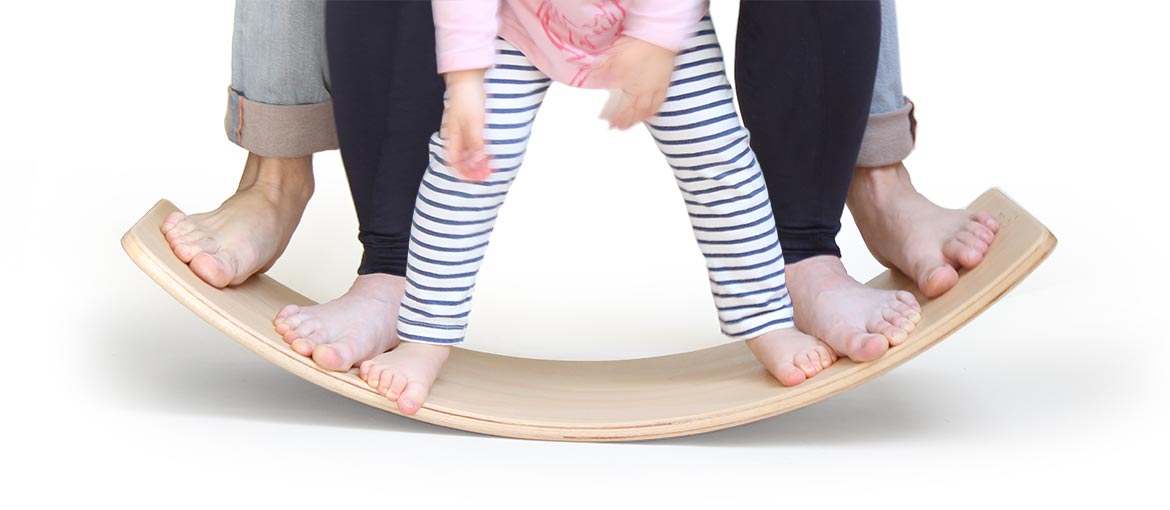 This is how it all began: our company had been manufacturing furniture for several years. When our daughter was born, there was much work to be done, and so we spent lots of time in the workshop – accompanied by our little bundled-up assistant. When she'd grown up a bit, the workshop was where she discovered all sorts of "Montessori materials" – nuts and bolts, fabrics, strings, pieces of wood. With time, her favourite plaything became a bowed backrest from a chair. She'd lounge on it, spin it around… The first and last time she pinched her fingers taught her how to make friends with the curved piece of plywood. And it got us thinking that a curved board, after a few refinements, could be transformed into a fully-fledged play accessory for every child. After creating a prototype for our daughter, we're certain of it! Of course, we don't claim to have invented the idea of a curved balance board. Similar products from various manufacturers and retailers have been on the market for decades. Which is absolutely fine. We've decided to offer our version, made in Slovakia with love, using honest-to-goodness raw materials.

Thank you for choosing our products; we hope that the our products will enrich your children's lives with a touch of nature and honest craftsmanship.